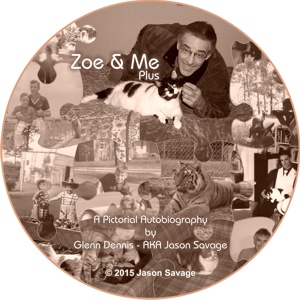 This pictorial autobiography took me thirteen years to complete. It contains 1,140 pages and nearly fifteen hundred photographs.
I chose the pictorial route so I could use pictures with captions – some long, some short – to tell my story. I decided on an electronic flip book presentation after seeing some in use. I thought it was a very good option.
The DVD is $24.95 That includes Shipping & Handling and tax.
I have an e-book available on Lulu.